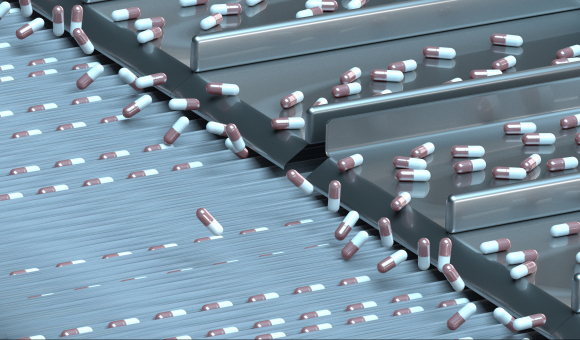 Manufacturers in the pharmaceutical sector have optimised the allocation of their production personnel ...
Deciding who is going to do what on the production floor over the next few days is not an easy task. On the one hand, the staffing requirement is based on the scheduling of production orders. On the other hand, there are a lot of constraints, such as taking into account the calendar (holidays, illnesses, training, delegations, etc.), finding the skills required for each workstation, and respecting the legal constraints (max. 48hrs/week, rest between two work periods, etc.). In addition, personnel planning must also integrate the local good practices of each factory, such as continuity on the same workstation to ensure better performance, alternating difficult workstations (carrying loads, cold work), etc.
Staff planning is all the more complicated as the site requires numerous skills and authorisations, it is organised according to different work patterns (1x8, 2x3, 5x8, etc.), and the staff performs part-time work, is subject to medical restrictions, etc.
The PeopleForce solution
The PeopleForce software developed by Synthetis, Walloon Industry Ambassador 4.0, allows industrialists to configure their own optimisation solution for their manufacturing and packaging lines... The industrialist describes the constraints, the assignment preferences, the schedule presentation, etc., so that the assignment can be performed automatically in just a few seconds.
Benefits at every level
In addition to saving time in personnel scheduling, PeopleForce provides real flexibility, while guaranteeing a schedule that meets production standards. The scheduler can focus on added value tasks, while relying on a robust tool that eliminates human error. The improved use of the available skills often means a gain in productivity.
Simon. D., Packing Unit Manager at a vaccine production site - "We were using a well-constructed Excel file, but it had its configuration limitations. We wanted a more robust, reliable and durable tool. It took five full days of coaching to implement the solution. I have seen the benefits directly in the time spent dispatching staff. And, most importantly, no more last-minute mistakes to deal with!  My takeaway is that thanks to PeopleForce, during the Covid-19 crisis, we handled production by easily managing last-minute absences."
https://synthetis.com/en/peopleforce/ -  salesteam@synthetis.com, +32 10 477 744
CTA
Sign up
Complete the application form and adhere to the Charter of Brand Ambassadors