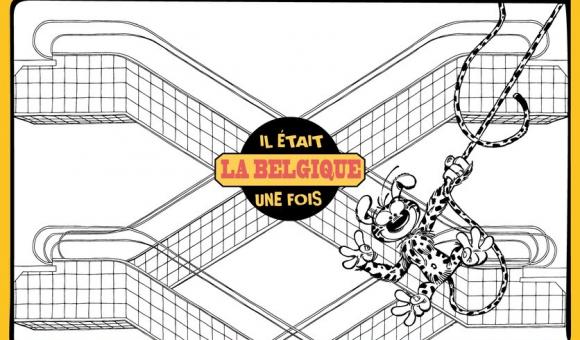 Fries, beer, chocolate... Being Belgian is so much more than that! From 29 August to 18 October 2020, the Bon Marché Rive Gauche in Paris is dedicating an entire exhibition event to our flat country. From fashion to gastronomy, not forgetting our comic strip heroes, Once upon a time in Belgium brings together around one hundred Belgian brands including  two Namur farms who will offer their products: la Ferme Censier and L&L Plaquette.
This exhibition promoting cheerfulness and good humour brings together the best of Belgium with a selection of products 100% Made in Belgium, most of them exclusive.
The exhibition is also the opportunity to delve into the world of the comic strip, an art in its own right in Belgium, and to meet guests and exceptional artists like Stéphane de Groodt, who designed a surrealist supermarket, or even the artistic duo of Mon Colonel & Spit, who present a humorous version of the map of Belgium.
But out country's reputation is obviously and predominantly sealed by its gastronomy. So the shelves of the Grande Épicerie de Paris now feature fresh organic eggs from Ferme Censier, located in Doische, fruits of the labour of Florence, Pierre-Yves and their team who work every day to provide the very best of their hens. They also offer other craft products including waffles, meringues, crepes and Advocaat.
This temple of Parisian gastronomy also offers the entire range of 12 butters from the L&L Plaquette farm (in Mesnil-St-Blaise), with the introduction of a range of organic yogurts, new this year. The milk from the Lambert farm and the expertise of the L&L Plaquette team guarantee a real yoghurt steamed in the traditional way. By focusing on soil fertilisation, their production method guarantees butters, yogurts and cheeses which are naturally enriched with trace elements.
Parisians and tourists from all over the world can now enjoy these wonderful Belgian products in the French capital.
Linked events