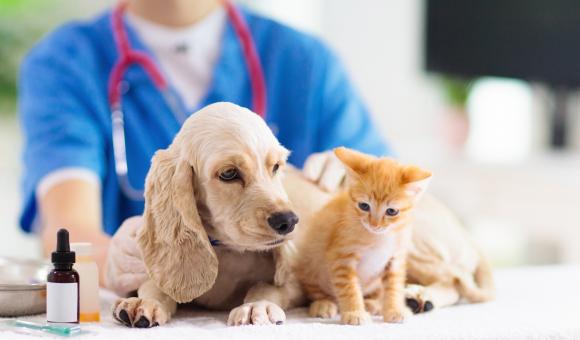 Belgian Volition develops kits that allow the early detection of cancers from a drop of blood. This Gembloux-based biotech has just signed a $28 million agreement with the American company Heska Corporation to market the veterinary version of these tests, which are already well established internationally.  
The contract will see Belgian Volition's veterinary cancer test added to Heska's line of detection tests. The Nasdaq-listed Colorado company is one of the largest US providers of animal health diagnostics.
"This is Volition's largest contract so far and the biggest contract in the world of veterinary diagnostics, where there are no blood tests for the early detection of cancer in dogs," Belgian Volition's former CEO Gaëtan Michel tells the Echo (he is now the group's Chief Operating Officer). "The agreement includes the exclusive field marketing rights to our pet cancer screening test. Part of the non-exclusive contract also includes the use of our kits in their reference laboratories in the United States, Europe and Asia."
The veterinary market across the Atlantic is the largest in the world. Of its 77 million dogs, nearly 6 million are diagnosed with cancer each year, the leading cause of death in man's best friend over the age of 2. Despite being a common disease, it is still difficult to detect in animals and is often treated too late.
Based at the Créalys science park in Les Isnes (Gembloux), Belgian Volition has developed a screening technology based on biomarkers that allow the very early detection of a targeted cancer with a single drop of blood. In 2019, the biotech established a subsidiary in Austin with Texas A&M University to distribute its products for animals in the US. Since then, Volition has also opened a laboratory in San Diego, but all research and production remains in Gembloux, where the company continues to develop screening tests for human cancers such as lung cancer and colorectal cancer.
"We started with colorectal cancer because we had access to a whole series of human samples," continues Gaetan Michel. "We also worked on animal samples on the side because we had noticed that nucleosomes, which are our biomarkers, are involved in humans as well as in different animal species. Hence the idea of testing our platform on dog and cat samples. However, it is much faster to bring a product to market in the animal world than the human world, due to the absence of a whole series of regulatory barriers. In fact, we're going to speed things up in the veterinary market in Europe."
Belgian Volition is continuing to develop, on both the veterinary and the human side, with particularly convincing results following the use of their platform in the fight against Covid. The Walloon company will also soon submit two applications to the FDA, the US Food and Drug Administration, for tests to detect human cancers and inflammatory diseases.
Source : L'Echo