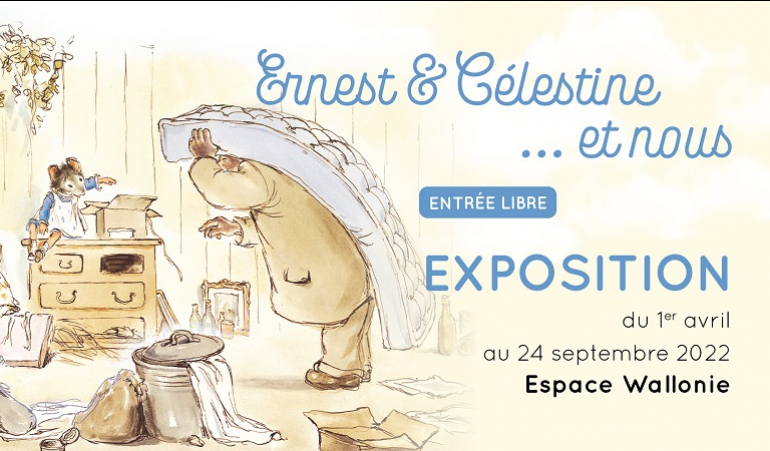 Ernest and Célestine are the two heroes of children's literature that need no introduction. They were created in Brussels by Monique Martin, alias Gabrielle Vincent, and celebrated their 40th birthday in 2021.
These two characters - the generous bear and his friend the mischievous little mouse - earned the Brussels painter and illustrator an international reputation that still survives today. They are the culmination of her life as an artist and as a woman committed to her time.
With the 'Ernest & Célestine et Nous' exhibition, the Fondation Monique Martin, in partnership with Wallonia-Brussels International and the Espace Wallonie in Brussels, is taking a look at the meaning this poetic, engaged work from the 1980s has in 2022.
For 1980s children who are now stakeholders in today's world, and for their children leading the world they would like in the future, Ernest et Célestine is a bit like a children's version of the Sustainable Development Goals (SDGs) set by the UN.
Episode after episode, sharing, cooperation, tolerance, deconsumerism, recycling and the preservation of the planet are on the minds of the two heroes, who are energetic early ambassadors of a more sustainable world.
Practical information
From 1 April to 29 September 2022
Free entry
Address
Wallonia House in Brussels
Rue du Marché aux Herbes, 25-27
1000 Brussels
Opening times
Tuesday to Saturday from 11am to 1.30pm and from 2pm to 6pm
Public holidays from 1pm to 6pm (except Sunday and Monday)