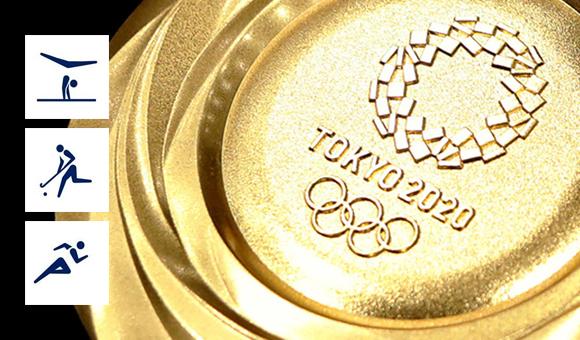 Although the Olympic Games are still not over, this edition has already made history in Belgian sport with 3 gold medals which makes the whole country proud and rejoice.
The gymnast Nina Derwael got the ball rolling, winning the gold medal on the parallel bars, her apparatus of choice. She was already the first Belgian gymnast to win major titles, notably the 2017 and 2018 European Championships and the 2018 and 2019 World Championships.
It was then the turn of our Red Lions who also managed the remarkable feat of winning gold. The team, who, after the Rio games, showed great perseverance to achieve their ambition of winning first place can now, in addition to the 2018 World Championships and the 2019 European Championships, proudly call themselves Olympic champions.
Finally, the Namur native Nafissatou Thiam, the queen of Belgian athletics, with courage, hard work and determination, doubled her Olympic titles in the heptathlon. She is the first Belgian to achieve the feat of winning gold at two consecutive games.
There is no doubt that our medals, as well as our other athletes who haven't disappointed, have thrilled us and will have already encouraged young people to consider some of these disciplines. Let's support the Belgians still in the competition, whether in the hope of a medal or simply to experience the pride of seeing our country l represented so well.