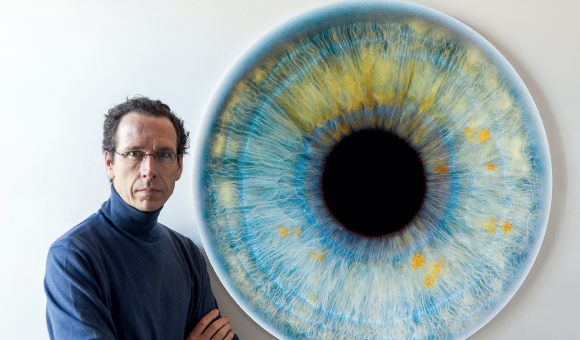 As a former director of an SME and an offshore racer for many years, I decided to embark on the Vendée Globe adventure, a single-handed, non-stop yacht race around the world without assistance.
Edouard Janssens, a Walloon artist and photographer and myself developed the EyeSea concept to finance this project. The concept is based on selling 250 photos of irises (the coloured part of your eye). These reproductions will form a mosaic of a single giant iris on the sails of a boat using a participatory and collaborative process. The aim is to create an artwork that will circumnavigate the globe and sail all the world's oceans.
In 2020, I will be the only Belgian registered in this famous race that, to date, none of my countrymen have finished.
The Vendée Globe is considered to be the "Everest of the sea" and is the Holy Grail for sailors.
Further information on www.eyesea.be
CTA
Sign up
Complete the application form and adhere to the Charter of Brand Ambassadors