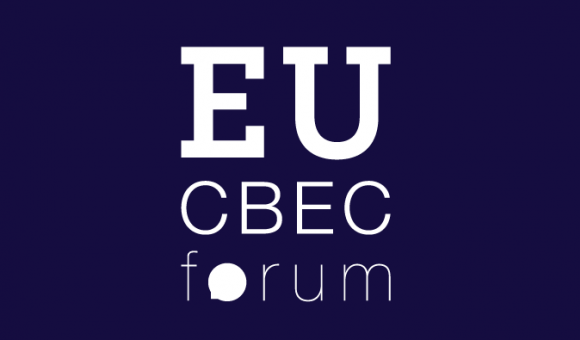 The EU CBEC Forum 2021 is a two-day hybrid event held on December 1 – 2 in Liege Airport.
The event aims at gathering all actors of the digital value chain and connect them with retailers looking to digitalize their business or optimize their digital presence on marketplaces as well as on their own private channels and social media.
The event will unfold across 3 different areas where exhibitors will be able to make full use of the event app and its online networking functions, as well as gain exposure through main stage activities and keynote speeches broadcasted live online.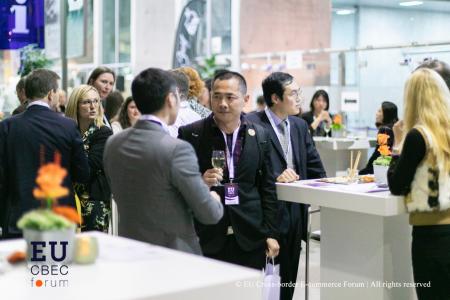 The two days forum will feature 30+ speakers in presence and online, with contributions on digital solutions for retailers related to logistics, last mile, e-payments, SAAS, CRM softwares, marketplaces and innovation in retail.
The Expo Area will host e-commerce service providers, digital marketing agencies and marketplaces both in presence and virtually, with physical booths at the event venue to engage with clients face to face, and online booths with dedicated Zoom meeting rooms and networking functions to interact with online attendees.
To take digital integration to a new level, the event venue will also be home to a live commerce studio, where attendees will be able to see how professional live streaming sessions are directed on Instagram and Taobao Live (the first Live commerce app in China), with products sold live from the airport to an international audience. A retail tech area will also show how to integrate online and offline together to create the ultimate omnichannel experience for retail shops.
For this edition, entry tickets will take the form of a Membership Pass which will include many features not limited to the event itself. Membership Pass holders will have free access to all presentations, slides and even on-demand recordings for all info sessions of the EU CBEC Forum 2021, free access to the EU CBEC Webinar Series 2020, enjoy further discounts to the next editions and much more. At the same time, thanks to the hybrid nature of the event all visitors will be able to interact with guests participating from home.
To remain true to the mission of the EU CBEC Forum, online participation will remain free for all the duration of the event, and it will be possible both from mobile and from desktop. Online Pass holders will be able to watch main stage speeches live, broadcasted online directly from the forum area on-site, as well as participate to live workshops distributed only online and to the virtual exposition.
The EU CBEC Forum this years goes live to expand the number of actors involved and create a solid community to support SMEs along their path to digitalization.
Linked events