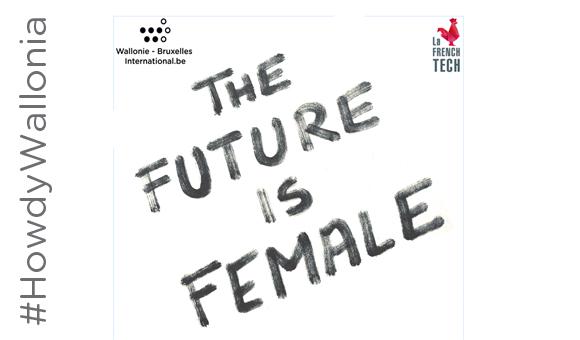 While the slogan has a long history, for our panel the future is female because it means that we must look to the female archetype, and into the myriad of women's experiences to define alternative forms of leadership. The female energy is to be found in a world that is emotionally intelligent, that is collaborative, a global society in which individuals are "linked and not ranked". "The Future is Female" means that hierarchy in industry, in technology, in art, in sport etc. is not the only valid form of social organization.
Our world is facing complex challenges and these issues need comprehensive solutions. It is time, better late than never, to integrate the female ingredient in the definition of these solutions. Wallonia-Brussels wants to bring her fair share and create a forum for the voices of women, with very different backgrounds, to be heard. The goal is of course not to raise the female against the male archetype. To the contrary, we believe that "the whole is greater than the sum of its parts".
Together, we will try to outline the upcoming forms of leadership, the future of work and inclusion for our global society. Let's convene and get valuable insights from the 6 "ecosystems" we managed to have on stage: Venture Investment, Government Agency, Startup, Incubator, Sport Industry and Civil Society Association.
Intervenants:
          Ms. Juliana Garaizar, moderator (Director – TMC Venture Fund – Houston)
          Ms. Nathalie Maillet (CEO - Formula 1 Circuit "Spa-Francorchamps" - Belgium)
          Ms. Chantal De Bleu (Director Wallonia Export & Invest - Belgium)
          Ms. Binta Jammeh (COO and co-founder, Konexio startup - France)
          Ms. Agnès Flémal (General Manager WSL, Engineering Incubator – Belgium)
          Ms. Diane Kenyon (Advisory Board – Austin Women in Tech, Charles Schwab Invest Bank - Austin)
Linked events