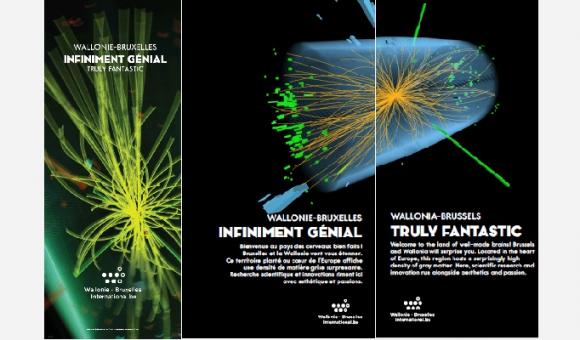 Welcome to the land of well-trained brains!
Brussels and Wallonia will amaze you. This territory at the heart of Europe boasts a surprising mass of grey matter. It is where scientific research and innovation go hand in hand with aesthetics and enthusiasm.
This exhibition about Research and Innovation covers ten key topics:
A planet to feed
A breeding ground for knowledge
Cosmos
Scientific culture
Extraordinary laboratories
Heritage
Portraits of researchers
Health
High-tech
Techno & Transports
These topics have been developed using QR codes, in order to make them as interactive as possible.
This exhibition has been produced by Wallonia-Brussels International, in collaboration with "Daily Science", represented by Mr Christian Du Brulle, Chief Editor.
When: from 30 January to 19 April 2020
Opening times: Tuesday to Friday, from 11 am to 6 pm/Weekends and bank holidays, from 1 pm to 6 pm
Free admission