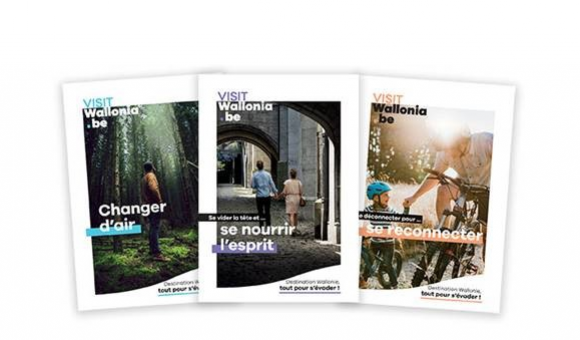 A change of scenery! A new destination for tourists. A new era for Walloon tourism! In this period of lockdown, the Walloon Tourism sector has launched a new promotional campaign highlighting the joys of getting away from it all, whether as a family, a couple or with friends.
A change of scenery! That's the common thread running through this promotional campaign. Disconnecting from lockdown to reconnect with the natural and cultural charms of a Wallonia that offers visitors the chance to take their minds off things and nourish their soul with a new signature campaign "Destination Wallonia, everything to get away from it all".
A new official web address "visitwallonia.be" (which will gradually replace walloniebelgiquetourisme.be) for a website aimed at the public and which will compile all useful information for visitors to discover, organise and, in the short term, book stays or excursions in Wallonia.
As the lockdown is scaled back, visitors will be able to use this site to keep up to date on the progress of reopenings and the conditions for visiting tourist sites, attractions and accommodation in Wallonia for the summer of 2020.
For the Minister of Tourism, Valérie De Bue, "this campaign to promote Walloon Tourism is much more than a relaunch campaign. It is a new era for Walloon tourism. A tourism that I hope will be more sustainable, even more attractive and the driving force behind a complete ecosystem."