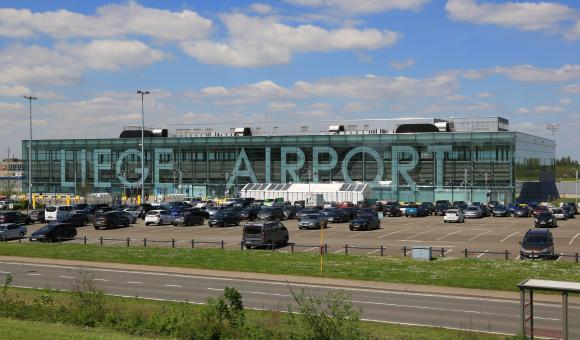 Liège Airport has once again been named 'Best European Airport' for 2021 during the 8th edition of the Awards Payload Asia, which recognised the best in the air-freight industry, including global carriers, airports and logistics providers.
Liège Airport is the 6th busiest cargo airport in Europe and the busiest in Belgium. The airport in Liège is the only airport in Europe that gives priority to full cargo (#freightersfirst). It specialises in express transport, e-commerce, medical and humanitarian equipment, pharmaceuticals and perishable products, as well as live animals.
Liège Airport is located at the heart of the golden triangle (Amsterdam, Paris, Frankfurt), a very dense production area that is unique within Europe. No other region contains such a large number of industries that rely on air transport: 73% of European cargo passes through here. The Flexport® is less than a day's haul away from the major cities of Europe and makes it possible to reach nearly 400 million consumers. It also benefits from an excellent motorway network.
'We are very proud to have received this title and we would like to thank the members of our ever-growing group: the Liege Airport Supply Chain Heroes. These are all of the workers and partners of Liège Airport, who make it possible to transport vaccines and personal protective equipment to hospitals all over the world 24/7. They also handle e-commerce cargo to European consumers day and night. This pandemic has reminded us of the crucial importance of this sector and we are proud to be part of it,' says Bert Selis, VP of Commercial Cargo & Logistics. (Liège Airport press release, 08/10/2021)
'2021 is another historic and exceptional year for our airport,' adds Bert Selis. 'Last month, we transported one million tons of cargo, which represents a growth of almost 40% since the start of the year. In 2020, we built a 25,000 m2 front-line warehouse and, last month, a 30,000 m2 warehouse became operational. It is operated by Cainiao and WFS. This increasing capacity confirms our role as an e-commerce hub, serving Double 11, for example, the promotional event by Alibaba.' (Liège Airport press release, 08/10/2021)
Linked events