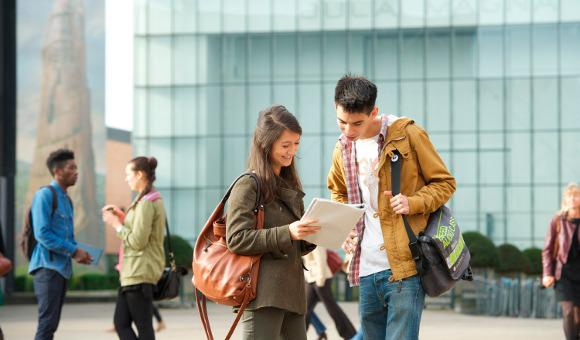 In addition to an excellent healthcare system, international students will enjoy an efficient public transport network, a packed cultural agenda and easy access to various sporting activities. As well as providing areas for study, the campuses at our higher education establishments offer room for leisure, culture, sport and food and drink. Throughout the year, events organised by student associations bear witness to the dynamism and intensity of student life.
Studying in french-speaking Belgium
Formalities when you arrive
As soon as you arrive in Belgium as an international student, you must get a certificate of enrolment from the enrolment office at the institution so that you can obtain a residence permit. Within eight working days of arriving, students must also present themselves at the offices of the local authority in their place of residence.
The cost of living
In addition to payment of the enrolment fee, the budget you should allow for as an international student will depend primarily on where you live and your lifestyle.
Accommodation
Between campus accommodation on the university site and the private accommodation on offer, the accommodation services arranges by the educational establishments enable international students to focus their search.
Eating
On-campus establishments and places around the campuses give foreign students a range of opportunities to enjoy a full meal at a reasonable price.
Getting around
Bus, tram, metro, train, bike, car, plane… there is no shortage of reasonably priced ways of getting around.
Work
Increasingly, thousands of students are working during the academic year so that they can finance their academic stay or research. Employment support services are also available to students within their further education establishments to support them through their professional career.
Healthcare
The Belgian medical system provides a very high level of healthcare at affordable prices.
Culture and entertainment
A multitude of cultural, sporting and club activities are available at affordable prices for students who are keen to enhance their student experience.