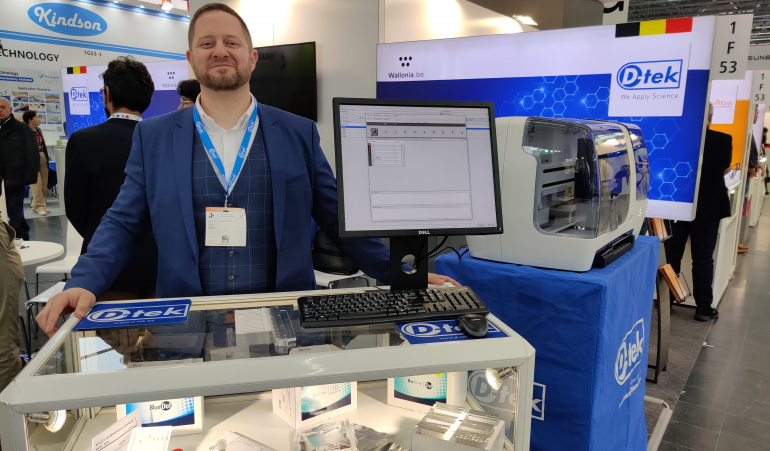 D-tek develops and manufactures diagnostic kits and machines for the detection of autoimmune diseases in Wallonia.  This Mons-based biotech company markets these kits internationally via distributors. Already well established in Europe, Asia and the Middle East, its Managing Director, Benoît Autem, is currently exhibiting at the Medica trade fair (Hall 1 - F53) in Germany, and is hoping to win over other foreign prospects, including South America.
Autoimmune diseases are sometimes still little-known, yet they are often mentioned in the Dr House series, which is based on complicated diagnoses. They are caused by an over-reactive immune system. The antibodies that are supposed to protect us then attack us instead of defending us. Celiac disease (gluten intolerance) or Crohn's disease (inflammation of the intestine), polyarthritis or lupus, these chronic diseases have in common that they are very difficult to diagnose, with a series of symptoms that are as varied as they are uncomfortable. Only a blood test can put a name to these ailments. This is where D-tek comes in, offering laboratories high-performance, automated machines for analysing several samples at the same time.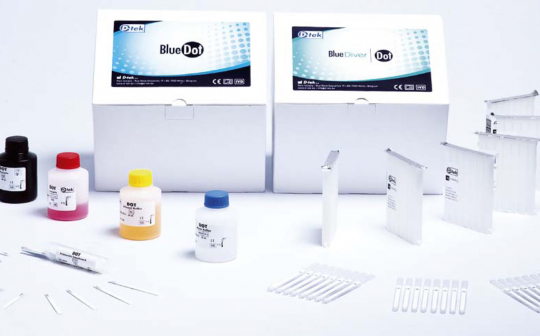 "We developed and have produced an automatic diagnostic device (BlueDiver Instrument) in Wallonia, and since it was launched in 2012, we've been selling 1 a week! The nearest is here in Mons and the furthest away is in Sydney," enthuses Benoît Autem, who bought the biotech company in 2018 and had already been working on developing the company's export business for over ten years."This success has led us to develop a new machine, the BlueDiver Instrument II, which will enable us to meet the demands of major analysis laboratories.
Automation of the process means that up to 30 biomarkers can be tested, with results available within 24 hours. A technological feat that saves laboratories a huge amount of time and money, and enables them to diagnose several diseases at the same time. 
Founded in 1995 in the Initialis science park in Mons, D-tek now employs around 20 people and has a turnover of €5 million, 80% of which is exported. "We are present in some forty countries (Europe, North Africa, the Middle East, the ASEAN region, China and Australia). Every year, more than half a million patients are diagnosed using a D-tek product," says Benoît Autem with satisfaction.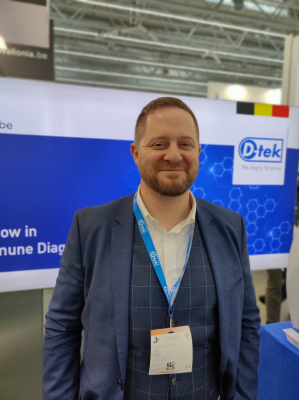 A graduate of Gembloux Agro-Biotech, this bioengineer is delighted to be able to count on an ecosystem in Wallonia that is conducive to the development of SMEs like his. In his view, 3 ingredients are essential:
Ideas, and therefore a capacity for innovation, fostered by the high quality of Wallonia's universities and colleges.
The ability to invest and to count on reliable financial partners. The network of Walloon Invest, investment companies and mixed capital (private/public) finance companies are invaluable in developing a solid business plan.
And finally, the ability to export with the support of the Wallonia Export & Investment Agency and its network of economic and commercial advisors active throughout the world.
D-tek, which devotes 20% of its budget to research and development, has every intention of continuing to innovate and expanding its international presence. After Medica, you will be able to meet them at the Medlab Middle East trade fair in Dubai in February and at the ADML in Chicago next summer.
Pages