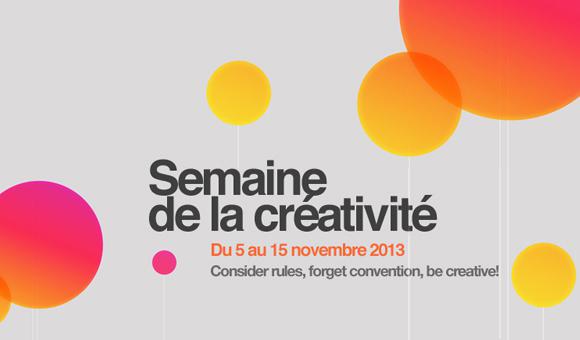 An opportunity for the public to discover creativity in Wallonia through two centres of innovation
Arising from the observation that companies whose creativity is stimulated and developed see their performance improve in terms of innovation, the Walloon Government's CREATIVE WALLONIA framework programme places innovation at the heart of Wallonia's economy and is designed to cultivate it throughout companies.
To involve the largest number of stakeholders from the creative sphere, regardless of their field of application, CREATIVE WALLONIA launched "Creativity Week" in 2010.
This annual event is the opportunity for the general public to discover creativity in Wallonia through innovation centres. It is also the opportunity for companies, educational institutions and cultural centres, whether artistic or otherwise, to make the most of their creative activities and practices.
Designed as a festival of innovation, this event is presented both as a showcase for creativity in Wallonia, and as a forum focussing on its creative economy.
A new feature for this 2013 edition: Maker's Lab. During the whole week, this mobile exhibition will tour Wallonia's major towns and cities. On board it has 3D printers, laser cutters, knitting machines and all the computer hardware required so that everyone's ideas can take shape just a few minutes after they were thought of. Facilitators will whet the crowd's appetite by playing with a variety of wacky futuristic objects. Curious visitors will then be invited into the lab to be received by "ideas facilitators" who will help them sketch out their ideas.
Pages