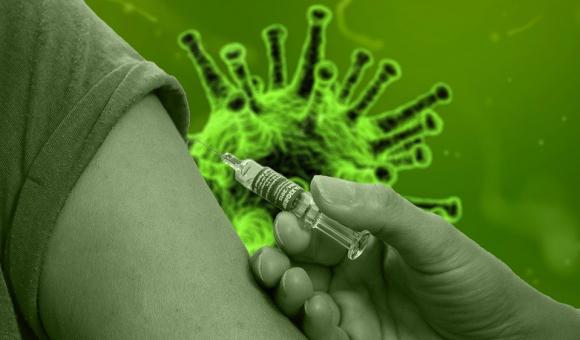 Sanofi and GSK are in advanced discussions with the European Commission to supply of 300 million doses of a Covid-19 vaccine. The vaccine candidate, developed by Sanofi in partnership with GSK, is based on the recombinant protein-based technology used by Sanofi to produce an influenza vaccine and the pandemic adjuvant developed by GSK. The doses would be manufactured in European countries, including France, Belgium, Germany and Italy.
This agreement with the European Commission involves the purchase by the EU of up to 300 million doses of the Covid vaccine on behalf of all EU Member States.
Both health groups are committed to making their Covid-19 vaccine available at an affordable price worldwide. The EU executive is also holding "intensive discussions" with other vaccine manufacturers, says the statement.
"GSK is proud to be working in partnership with Sanofi to make this vaccine available as soon as possible in Belgium and Europe. GSK's sites in Belgium play a crucial role because not only has adjuvant technology been developed by our historic research and development site in Rixensart, but our largest vaccine manufacturing site in the world in Wavre will also contribute to the manufacture of one billion doses of adjuvants in 2021. GSK and Sanofi have significant research and development and manufacturing capacity in Europe and we are already working hard to scale up production across our networks. This announcement by the European Commission supports our continued efforts", said Patrick Florent, Managing Director of GSK Vaccines in Belgium.
The French pharmaceutical group Sanofi, which is leading the clinical development and registration procedures for the vaccine, plans to begin a phase I/II study in September, followed by a phase III study by the end of 2020. If the data is positive, regulatory approval of this vaccine could be obtained as early as the first half of 2021.
"Today's announcement helps to ensure that millions of Europeans will have access to a potential vaccine protecting against COVID-19, once proven safe and effective", said Thomas Triomphe, Executive Vice President and Global Head of Sanofi Pasteur.
Source : Communiqué et Capital.fr
Linked events