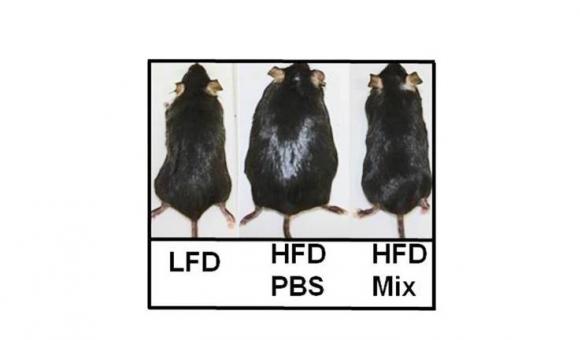 The Namur-based company Vésale Pharma, the leading global manufacturer of probiotics, has just opened its R&D and industrialisation centre for its Intelicaps probiotics micro-encapsulation technology in Ghlin. It has taken advantage of this to announce a major discovery in combating obesity.
The new industrial facility in Ghlin will be used to extend one of Vésale Pharma's major discoveries: the Intelicaps® technology. Probiotics, the living micro-organisms that benefit the intestinal transit in particular, are in fact very sensitive to gastric attacks. Using this new smart coating technology, these bacteria become much more effective. 
The microbiota (intestinal flora) also plays an important role in regulating our immune system as well as our metabolism, particularly inflammations. During studies conducted in partnership with the Pasteur Institute in Lille, researchers examined the effect of an oral administration of the strain Bifidobacterium animalis lactis VES002 on obese mice. The Pasteur Institute actually observed that on force feeding mice with rich food, those who ingested the bacteria patented by Vésale Pharma put on much less weight than the others.
"This discovery, made in partnership with the Pasteur Institute in Lille and more specifically with the team of Professor Bruno POT, is truly extraordinary. Further research remains to be done to gain a better understanding of the processes at work and then of course confirm the results with clinical trials; but what we have just uncovered is already a major discovery in the treatment of morbid obesity and metabolic syndrome (especially in the case of Type 2 diabetes)", says Jehan Liénart, CEO of Vésale Pharma. 
"This research is also representative of the framework of collaboration and cooperation that an SME like ours can create with prestigious research institutes. In this regard, we have just launched another collaboration in Research and Development in the USA, at College Station not far from Houston, with Texas A&M University. The contacts that we met last April had already confirmed the progress that Vésale Pharma had made in its field. The discovery that we have just made further strengthens our image as an innovative company in the world of probiotics."
Linked events