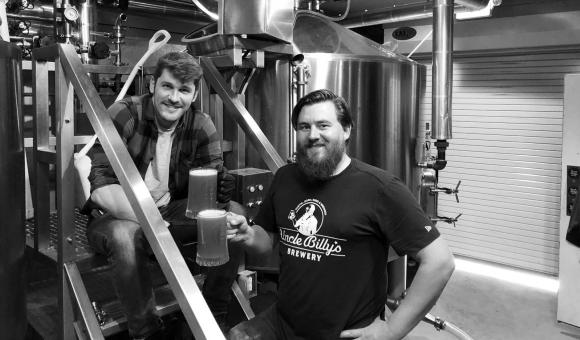 The festival South by Southwest, which takes place this March, will be an opportunity to discover the fruit of this Wallonia-Texas collaboration.
Let's put things in context: In 2018 and for the first time, the Wallonia Export-Investment Agency (AWEX) and Wallonia-Brussels International (WBI) brought Wallonia to SXSW, an art and digital technologies festival that has taken place annually in Texas for the last 30 years. The goal is to make our talent and innovative companies known throughout the world, but also to attract foreign investors and develop partnerships... 'Just like last year, we will have a stand at the SXSW Trade Show, but that is not the only place where things happen. Foreign companies and delegations invade the city of Austin to raise their visibility,' states Oxana Rogozina, who is heading this mission for AWEX. Thus, the Walloon delegation will be present in the city during the project in House of Belgium and at Uncle Billy's Brewery, where the Belgian Café at SXSW2019 night will be organised in collaboration with FIT, Visit Flanders, Hub Brussels and Startup.be.
What's better than some of our beer to give this night a Belgian flare! This is why AWEX and WBI have collaborated with Smart Gastronomy Lab. 'Smart Gastronomy Lab participated in the 2018 SXSW project, which had allowed us to meet the head of Uncle Billy's Brewery. An obvious idea then came to mind. What if, instead of importing our beer, we brewed it locally?' Knowing that creativity and open innovation are two of the central themes of the festival, this collaborative brewing project came together quite naturally.
'We are proud of the achievement of this project',' explains Dorothée Goffin, Director of SGL. 'A brew of Gembloux Abbey beer has, in fact, officially been created in the vats of Uncle Billy's Smokehouse & Brewery.' BeerFac, the brewery located within Gembloux Agro-Bio Tech has brought together students, engineers and professors and is at the heart of this partnership. The spin-off of the University of Liège, after successfully undertaking the feat of directing Gembloux Abbey beer production, is already exporting this knowledge to the United States... just a few months after its creation!
Thus in January, the brewer took off for Austin, where he co-brewed this beer, now reaching the end of its maturity in the Texan vats and which will be ready for the SXSW festival. According to the exact words of the Texan brewer, 'The beer already tastes fantastic!' Participants can come taste the beer at the brewery itself during the Belgian Café at SXSW on 10 March 2019 and during the 'Wallonia meets Texas' networking event with Michael Best Law Firm.
Will it win over new fans ? To find out, you'll have to follow the Walloon delegation's adventures on their Twitter account or with the hashtag #HowdyWallonia !
Linked events