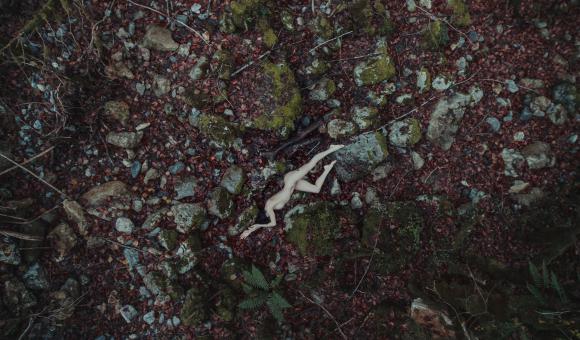 A new dimension is becoming popular in cinematography and photographic art.
With easier access to this technology, productions are flourishing on the web.
Two Walloon visionaries, Sébastien Pins and Henry Brousmiche have risen to the challenge to bring these enthusiasts together at the 1st Drone Film & Photo Festival.
On 3,4 & 5 June, the jury's selections from among some 200 productions created worldwide were presented in St Hubert. A superb "TRAILER" was produced for this occasion...
It should be noted that a Japanese Director (Shohei Masuda) made the trip to be presented with an award in the "Fiction" category.
You can also watch the 18 competing films and discover the other winners by clicking this link --> Festival Winners and Finalists.
The press also provided extensive coverage of this Walloon initiative!
In addition to the artistic section, Friday afternoon was dedicated to various round tables organised in partnership with IFAPME and with the support of Drone Valley.
Take a look at the video presentations made on the topics discussed by the experts:
-) Dominique ADAM (IFAPME) - New skills for new industries
-) Alexandre CASSART (Lawyer) - Drones & privacy
-) Joël van CRANENBROECK (Surveyor-expert) - Drones & photogrammetry
-) Nicolas VEREECKEN (Bio-engineer) - Drones & agriculture
-) Jean-François BLOCKMANS (Drone Pilot Instructor) - Drones & training
    (Watch the excellent video created for the training school)
-) Paul HOUTART (Estate Agent) - Drones & property
-) Sébastien PINS (Director and Festival President) - Drones & cinema
-) Philippe LEDENT (Vice-President UCM) - Drones & socio-economic development
In short, in Wallonia, we have a range of talent of course, but also people who dare!
Dare. Indeed, it is essential to dare and have a go, to move out of your so-called "comfort" zone to start something,
unite around a business idea, volunteer to show the whole world that Wallonia has not been left behind and that innovation is part of its nature.
There is no doubt that the next event will be even better than this first one and therefore, we expect even more of you in 2017 at... Patience!
Contact organiser: Henry Brousmiche
Images © Cédric Nöt
CTA
Sign up
Complete the application form and adhere to the Charter of Brand Ambassadors