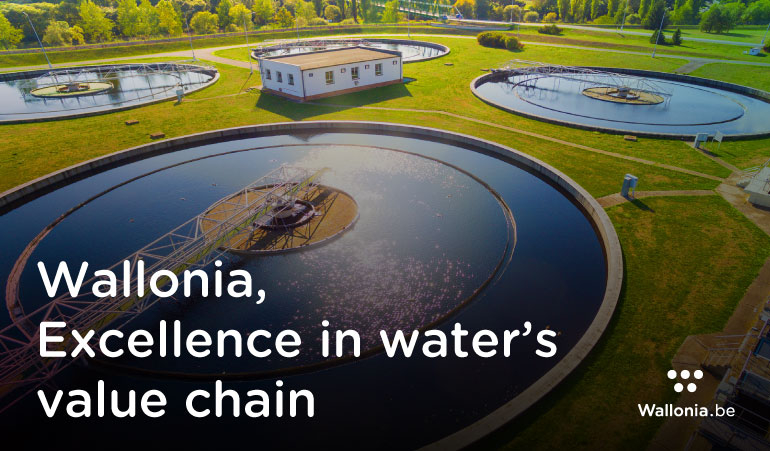 The H2O Cluster consists of businesses, public sector organisations, and training and research stakeholders, and has two objectives: to unite Walloon stakeholders in the water sector to accelerate its development, and to promote innovation through partnerships and support for project development, in Wallonia and internationally.
"For more than 40 years, Belgium in general, and Wallonia in particular, have been developing expertise in water treatment, driven by European sanitation regulations. But this water treatment is not limited to the purification of wastewater: our businesses are also active in water potabilisation and the production of process water for industrial purposes. Additionally, R&D design offices and companies are involved at every stage of the projects, from engineering to infrastructure construction, including the supply of equipment and the operation and maintenance of facilities," said Franciane Wertz, Circular Water Wallonia coordinator for the H2O Cluster.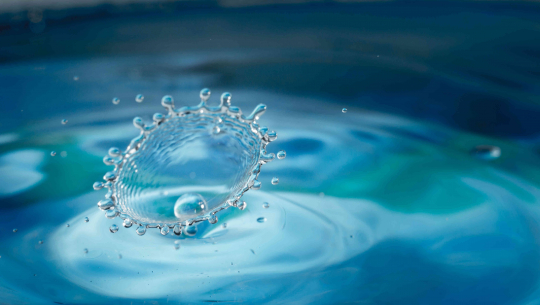 For her, Wallonia's central location would partially explain the ability of Walloon businesses to stay up-to-date with technological developments in Europe, facilitating the implementation of solutions adapted to each situation. "Given the diversity of sectors and industries in the Walloon economy, our professional workforce can respond to very varied configurations and processing needs thanks to their passion and agility," she said. "In the current context of climate change and increasingly stringent European standards, the Walloon water treatment industry is mobilising to guarantee water quality, and to face the challenges of micropollutants and the reuse of water. Our businesses keep on innovating!"
Anatis : purification and biomethanisation
It was by working on the biomethanisation of effluent from agricultural operations that the founders of Anatis realised that their system could be used to treat industrial water from the agrifood and phytopharmaceutical sectors.  "We have gone from a simple, small facility to something more complex, but the goal has stayed the same: thanks to our unique and patented Fluid-Anyole process, we methanise the organic load of the industrial water. This is also how we treat the COD present in the water," said Raphaël Anciaux, Business Developer at Anatis.
"We realised that the simplicity and robustness of our process was particularly suited to the treatment of greasy waste, which other competing processes struggle to treat. Many companies in the agrifood sector have to deal with this type of waste. At Anatis, we treat it efficiently, but we also turn it into a resource. As a result, Fluid-Anyole produces the energy needed for its own operation; the excess electricity and heat power the industrial process. In other words: grease is life!", said Raphaël Anciaux.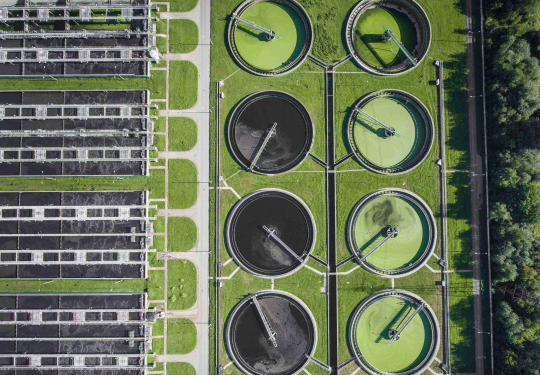 IDRABEL : biotechnology for everyone
IDRABEL develops, produces, markets and implements biotechnological products that treat organic, natural, domestic and industrial outputs and pollution.
"We understood, nearly 30 years ago, the importance of biology and the shortcomings in how it was used to regulate pollution," said Christian Gennaux, CEO. "Rather than offering liquid or solid products, which are carried away by the flow, we have a proprietary process which uses biofixation to bind micro-organisms to natural mineral carriers, such as limestone, shale or clay aggregates, in order to apply them where they are needed."
Intended for use by public authorities, companies and individuals, the various product ranges clean up bodies of water, sewers and treatment plants. "A UCL study compared the carbon footprint of our solutions with that of mechanical dredging: ours is 12 to 15 times lower," said Christian Gennaux.

HB Drilling : from drilling to potabilisation
Initially a specialist in drilling equipment for quarries, civil engineering and water wells, HB Drilling was contacted in 1993 by a client with a sludge issue. "And that's how it all began," said Philippe Huvenne, Managing Director and Technical Director.
Twenty years later, HB Drilling is still a manufacturer and distributor of drilling equipment, but is also one of Belgium's experts in the treatment of industrial water and sludge, and surface water. "We have developed for Africa, mainly for the DRC, a water potabilisation container. This was the starting point for our work treating surface water, as it requires approximately the same treatment before it can be discharged, or reused within companies for different applications, such as watering," he emphasised.
When it comes to the treatment of industrial waste, HB Drilling now participates in the circular economy: "We provide solutions to separate soil, sand, gravel, ferrous and non-ferrous metals, plastics, rubber etc., so that each element can be recycled separately. We also offer dewatering solutions for industrial sludge, whether it originates due to settling or drainage."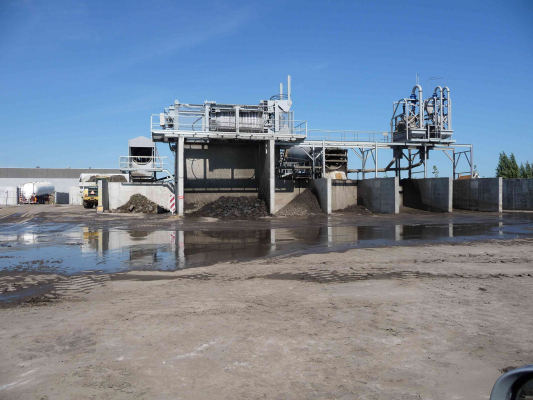 Source: This article is taken from the Wallonia and Brussels magazine (CompanyWriters.be ​​)
Pages